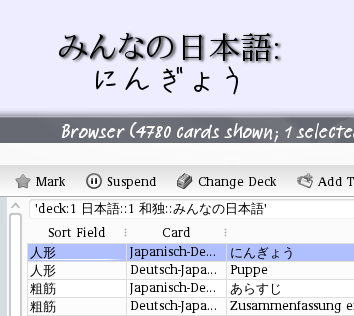 Hide text with the CSS class browserhide in the card browser. This is useful for cards where there is a text repeated for every card.
The effect of this add-on is similar to using the Browser Appearance feature hidden in the More button of the template editor.
The functionallity of this add-on has been added to the Replay button on card add-on. There is no need to install this add-on when the play button add-on is used, too.
This is an Anki 2.0 plugin. I think i will publish a 2.1 version after i have updated the play button addon.